© 2001-2013 Pollyanna.net
All Rights Reserved.
Link to Pollyanna.net
Please feel free to link to Pollyanna.net from your websites. We'd be honored! To add a banner link to your website like one of the ones below, copy and paste the HTML code (found below the banner) into your web page editor.

468x90, 11KB


468x60, 3KB

50x150, 7KB

480x137, 10KB


300x86, 5KB

200x100, 5KB


350x100, 11KB


300x86, 8KB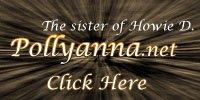 200x100, 7KB


480x137, 12KB

300x86, 7KB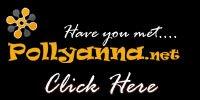 200x100, 5KB